Home improvement
Commercial Kitchen, Home improvement, and Gas Safety Regulations & Rules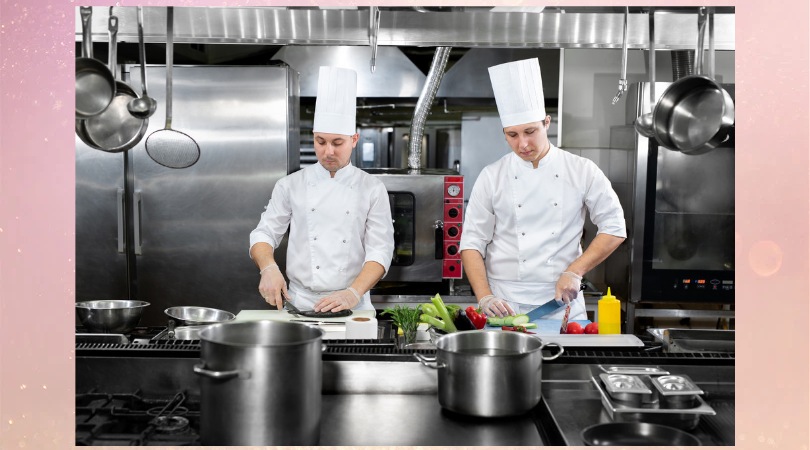 Are you planning to start your restaurant or small catering business at home? A commercial kitchen is the first thing that will come to your mind. But it is not a one-and-done job; there are many requirements and regulations that your commercial kitchen must follow.
Your business must be in-line with current regulations to ensure the safety and well-being of your workers. Here we have given a comprehensive guide; we've covered everything you need to know to have a successful commercial kitchen.
Legal Requirements for Commercial Kitchen:
First, you must ensure that your business is up-to-date with commercial kitchen safety regulations. If you are in the UK, you will encounter strict laws that cover the entire gas infrastructure on your property.
If mandatory procedures are not taken into account, improper gas circulation can lead to a deadly fire putting your employees' life at stake. Moreover, a restaurant manager will come across hefty fines and penalties in case of non-compliance.
So the best in your interest is to follow the rules, regulations, and guidelines of a safe commercial kitchen, be it in a home or a restaurant.
Do I need a Gas Safety certificate?
A gas leak is a major source of explosions in the kitchen. Commercial kitchens are being massively used, which means the risk of gas leaks and explosions is more than a home kitchen. Therefore, all the gas appliances should be thoroughly checked by a Gas Safe engineer.
CP12 certificate is a document issued after the inspection of a gas appliance in a property. If you have rented a place, you must ask the landlord for this gas safety certificate. The engineer will examine the appliances, check for leaks, and ensure your kitchen is methane safe. After that, a CP12 will be handed over to you. This is just a simple procedure, but it can save you thousands of lives.
A CP42 is a commercial kitchen gas safety certificate that proves that all the gas appliances in your kitchen are safe to use. Generally, it covers all gas appliances, pipework, and interlock systems. The CP42 certificate is a Regulation 35 of Gas Safety (Installation and Use). In non-compliance, the commercial cooking establishments will be liable for legal prosecutions.
The rules apply to the following areas;
Restaurants
Cafés;
Food factories
Staff canteens
Take-away stop
Catering companies
Regulations You Need to Know:
You should be aware of following gas-related regulations while designing and operating your commercial kitchen;
·        Health and Safety at Work Etc. Act 1974
This legislation involves the health and safety paradigm, where all employers, employees, and self-employed persons must uphold a safe working environment. The aim of occupational health and safety regulations is to protect everyone during their work.
·        Gas Safety (Installation & Use) Regulations 1998
This gas-related regulation mandates that all –gas-related work should be carried out by a qualified gas engineer registered with Gas Safe. A gas inspection taken out by an unprofessional and unregistered engineer will not fulfill your legal obligation.
·        Gas Appliance (Safety Regulations) 1995
It requires all catering appliances to have a CE marking. It highlights some safety measures for a safe cookhouse;
Adequate ventilation and properly ventilated ductwork
Installation of carbon monoxide alarms
Training of staff for proper usage of equipment and appliances
Proper cleaning, maintenance, and repair procedures
Appropriate interlocks to ensure gas safety
Home Improvements to Consider:
Besides dragging you to legal prosecutions, improperly kept commercial kitchens can drastically impact your business's productivity. A single non-compliance case in your eatery or café will leave a forever mark on your customers. So be attentive while designing and maintaining your commercial kitchen.
Having a commercial kitchen at home is very convenient, especially if you plan to start a small food business. Just a few renovations here and there and you will get a professional kitchen with the best culinary experience.
Here are a few aspects to look for while designing a commercial kitchen;
·        Kitchen Ranges
The best is to invest in a professional—style kitchen range. You will find different sizes of ranges in the market, but you must choose one that suits your business.
So first, understand what you will offer in your cooking establishment. Modern kitchen ranges are equipped with gas stoves and an electric oven. So this dual fuel facility will go a long way for your commercial kitchen.
·        Worktables
The kitchen worktable should be your center of attention after the cooking area. As a large number of dishes will be prepared at the same time, so the worktable should be of enough size to carry all of them.
Moreover, there should be shelves on the walls to keep your spices, shakers, and all. Similarly, a carefully crafted utensil rack will be a great idea. All your valuable utensils will be elegantly placed in one place.
·        Butler's Pantry
Commercial kitchens are always noisy and catch you off-guard if you have a commercial kitchen at home. Though, a Butler's pantry will help you with that. It will store a lot of ingredients and kitchen appliances like espresso or mixer. Noise will be significantly reduced and you can still socialize at your home without worrying about your commercial kitchen.
·        Refrigerator
Using domestic appliances for your commercial kitchen is a no-brainer. It is against the law to use residential equipment in your food business kitchen. For instance, you should not use your domestic refrigerator in your commercial kitchen.
Such refrigerators don't have enough space to cater to commercial requirements, not they can withstand much activity. So it is best in your interest to invest in a commercial refrigerator with adjustable racks and climate. You cannot afford to lose the freshness of your food items before being served on the table.
Other Considerations:
Commercial kitchens have tons of grease and oil, posing a serious threat to the workers. You should ensure carbon dioxide detectors are properly installed. Moreover, an emergency isolation valve should be in place as the gas flow stops can sometimes go wrong.
In the case of commercial kitchen cleaning, it is imperative to clean the grease accumulation as it can block the airflow. All appliances, including nozzles, cylinders, and burners, should be cleaned regularly. Also, the grease filter and cooker hood should be cleaned every day, while collection drawers and deflector filters should be cleaned every week.
Key Takeaways:
A commercial kitchen means double grease and oil accumulation. If you are planning to start a food business, safety should be of prime importance. Make sure your business is in-line with current safety regulations, gas inspection is undergone, and proper maintenance is guaranteed.
Even running a food business from home, never use residential appliances for your commercial kitchen. Invest in appliances intended for commercial use only. Most importantly, train your staff about the proper usage of appliances and safety measures to be carried out in emergencies.
Good luck with your food business journey.
Visit for more best articles